EB Spares Ltd - Alfa Romeo Parts & Spares

Phone:(UK) 01373 823856 - Intl.(+44) 1373 823856
Email [email protected]
31 Link Rd, Westbury, Wilts, BA13 4JB

Home
About Us
Latest News
Customers
Prices
Your Quote
Avoid depression in times of recession!!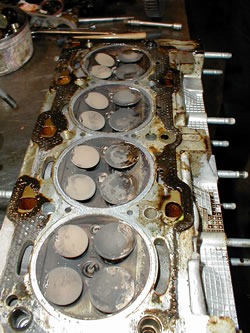 During the past few years we have unfortunately had to deal with an ever increasing number of depressed Alfa owners...the reason is premature cam belt/tensioner failure.
As well as the timing belt teeth stripping due to old age and oil contamination, the tensioner wheels have a tendency to break causing damage to both valves and guides.
We have even experienced valve and guide damage on the 2.0 16v, caused by balance belt tensioners breaking and the debris becoming trapped in the cam belt drive.
The best advice we can give you, is to ensure trouble free motoring, is to replace cam belt and tensioners at 36000 miles or every 3 years.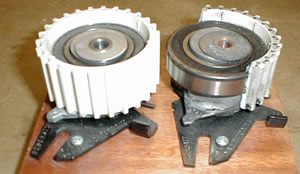 If you are unlucky enough to have cam belt failure, we can offer all the parts you will need to rebuild the original engine, as well as the special tools required, engine manuals and a shoulder to cry on! We will try to make it as financially painless as possible.